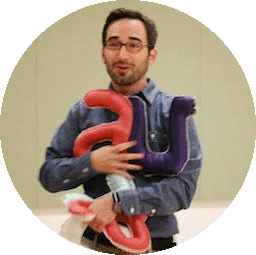 Deric McNish is an Assistant Professor in the Department of Theatre at Michigan State University where he serves as Program Director for the BFA in Acting program. He primarily teaches performance courses to BFA and MFA acting students. He also develops theatre-based techniques to improve English language learning and teaches courses on Disability in Performance in the Integrated Arts and Humanities Program.


Courses Developed at Michigan State University

Six new graduate courses for the MFA in Acting:

Classical Acting (THR801, fall 2019)
Professional Voiceovers (THR804, fall 2017)
Solo Performance (THR 801, spring 2015)
Graduate Voice I: Voice for the Actor (THR 801, spring 2016)
Graduate Voice II: Acting with Accents and Phonetics (THR 804, fall 2013, spring 2017)
Graduate Acting: The Psychophysical Approach (THR 801, fall 2013, fall 2016)

Several new undergraduate courses:

Acting I: Introduction to Acting (THR 201, fall 2014, spring 2017, fall 2017-2019) - sections for BFA Actors, BA Actors, and non-majors.
Voice I: Voice for the Actor (THR 202, fall 2013 - present)
Voice II: Acting with Accents and Phonetics (THR 402, spring 2013 - present)
Acting II: Approaches to Advanced Scene Study (THR 201, spring 2014)
Sex, Sexuality, and Theatre

(THR336, 2018): Course co-developer

Disability in Performance (IAH 209, spring 2015, summers 2016-2019): Integrated Arts and Humanities program. Developed and taught fully in-person, hybrid, and online versions.
Senior Showcase (THR492, 2014, 2015, 2017, 2019): Produce and direct MSU's Industry showcase for BFA and MFA actors.
American Performing Arts (ESL 093, fall 2014 - present): Collaboration with English Language Center. Read this article for more information.
Creative Dramatics (summer 2015 - 2017): Co-developed the online version of this course and created a hybrid version. Primarily for students in the College of Education.
Theatrical Play Analysis (THR 110, summer 2014, online)
BFA Capstone (THR491, fall 2013, team-taught)
Courses Taught at the University of Michigan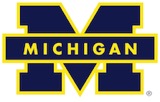 Interactive Speaking (summer 2018-2019): English Language Institute. Drama-based English language instruction for graduate students in an English for Academic Purposes (EAP) program.
Courses Taught at the University of Colorado Boulder

Development of the American Musical Theatre (THTR 3011, fall 2011, spring 2012, spring 2013)
Acting I for Majors (THTR 2003, spring 2011, fall 2012)
Acting for Non-Majors (THTR 1003, fall 2010)