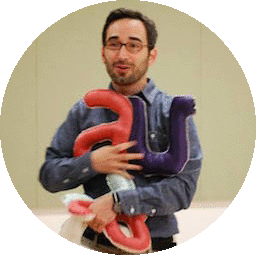 Professor
Pictured in this photo are phonetic pillows, an innovative educational strategy by Louis Colaianni.

Deric McNish is an Assistant Professor in the Department of Theatre at Michigan State University. He's the voice, speech, and dialects instructor in a thriving MFA and BFA acting program, where he has served as program director. Deric also teaches MSU's ESL students, as well as courses on Disability in Performance in the Integrated Arts and Humanities Program.

Deric was awarded the 2017 CAL Award for Innovation and Leadership in Teaching.
Deric was awarded the 2017 Fintz Award for Teaching Excellence in the Arts and Humanities.

He teaches primarily in the BFA and MFA Acting programs, offering courses in a variety of approaches to acting, voice, speech, and dialects. He has created courses for the Integrated Arts and Humanities program such as Disability in Performance, as well as courses for the English Language Center that use performance techniques to help MSU's International Students learn English language and American culture.

While earning his PhD and teaching at the University of Colorado Boulder, he earned a Certificate in College Teaching. He actively seeks out new strategies to more effectively reach and challenge all his students. He gets to share his fascination with the scholarship of teaching and learning on a daily basis with his graduate students. The MFA offered at MSU is unique in that it puts equal weight on training actors and educators. As a mentor and advisory committee member for his graduate students, he enjoys the opportunity to be a part of a community that continuously explores more positive teaching practices.


New Courses

As an Assistant Professor in the Department of Theatre at Michigan State University since 2013, he has created many new courses.

Voice I: Voice for the Actor (THR 202, fall 2013 - present)
Voice II: Acting with Accents and Phonetics (THR 402, spring 2013, 2014, 2017)
Acting II: Approaches to Advanced Scene Study (THR 201, spring 2014)
Senior Showcase (THR492, spring 2014, spring 2015): Produce and direct MSU's NYC Industry showcase for BFA and MFA actors.
American Performing Arts (ESL 093, fall 2014 - present): He created a unique ESL course using acting, voice, and speech activities as a way to enhance English language learning and cultural understanding among MSU's large population of international students. This collaboration with the English Language Center and Dr. Carmela Romano Gillette at the University of Michigan has been renewed for a fifth semester and is the source of a new area of research titled "The Performance of Fluency." Read this article for more information.
Creative Dramatics (summer 2015 - present): Deric developed the online version of this course with Rob Roznowski, Lex Van Blommestein, and Kathryn Stahl. He teaches a hybrid version as well. Primarily for students in the College of Education, it teaches ways to integrate drama into elementary curriculum.
Disability in Performance (IAH 209, spring 2015, summer 2016): He created this course for MSU's Integrated Arts and Humanities program which builds upon his research area. This course explores representations of people with disabilities in film, television, and theatre, as a way to introduce the humanities to students across MSU's diverse campus. Fully in-person and hybrid versions.
Five new graduate courses for the MFA in Acting:

Solo Performance (THR 801, spring 2015)
Graduate Voice I: Voice for the Actor (THR 801, spring 2016)
Graduate Voice II: Acting with Accents and Phonetics (THR 804, fall 2013, spring 2017)
Graduate Voice III: (THR 804, fall 2017)
Graduate Acting: The Psychophysical Approach (THR 801, fall 2013, fall 2016)

Other courses taught at Michigan State University:

Acting I: Introduction to Acting (THR 201, fall 2014, spring 2017, fall 2017) - for majors
Theatrical Play Analysis (THR 110, summer 2014, online)
BFA Capstone (THR491, fall 2013, team-taught)

Courses taught at the University of Colorado Boulder: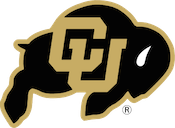 Development of the American Musical Theatre (THTR 3011, fall 2011, spring 2012, spring 2013)
Acting I for Majors (THTR 2003, spring 2011, fall 2012)
Acting for Non-Majors (THTR 1003, fall 2010)